On the Road to the Ultimate Computer
Published: May 03, 2012
by RssFeed
---
Synopsis:
Recent research in quantum computing hints at the possibility of instantaneous communication throughout the universe.
By Doug Hornig, Senior Editor
Three weeks ago, a team of German scientists at the Max Planck Institute of Quantum Optics (MPQ) revealed that they had created the first "universal quantum network" – one that conceivably could be scaled up beyond the lab.
At about the same time, another team – from Ames Laboratory, Iowa State University; the University of California, Santa Barbara; and the Kavli Institute of Nanoscience, Delft University of Technology in the Netherlands – published experimental results showing that they've managed to build a basic solid-state quantum computer using a diamond.
These represent small – very small – but very important steps forward in the realm of computer development.
Computer power, as even casual observers know, has been proceeding according to Moore's Law, which states that the number of transistors you can cram onto a chip per unit cost, roughly doubles every two years. The law has held up well for decades – some chips now feature over a billion transistors – but we are approaching its limits. That wall is not imminent, but for the first time in the short history of the computing age, we can see it on the horizon.
As the demise of Moore's Law looms, engineers are hard at work on the next-generation chips that'll be required to satisfy the world's appetite for ever faster yet smaller computers.
Among the prospective innovations:
3D chips
will be marketed soon, with the first functional ones having tested out earlier this year. Peculiar devices called
memristors
are on the horizon; they offer massive data storage and possibly even computers that resume from power loss without skipping a beat.
Spintronics
– which relies on the direction of an electron's rotation to convey data rather than on the presence or absence of electric charges (as all present computers do) – are a theoretical possibility. And experiments with
single-molecule optical transistors
have proven successful in the laboratory. Each of these could provide a big leap in computing power and functionality, allowing Moore's law to continue in the abstract unabated.
However, the real payoff will likely come in the form of quantum computers – machines that take advantage of the subatomic properties of matter.
Quantum computing is not around the corner. It's been done, yes, but on a very small scale. And it brings with it a whole host of practical problems that are insurmountable using today's technology. Can solutions eventually be found? The scientists working toward them believe so, though the consensus is that any major breakthroughs in this area are many years, if not many decades, off.
There are two reasons why quantum computers are the holy grail of information processing. Both involve the bizarre kinds of effects that are characteristic of the subatomic world. They appear to violate the normal laws of physics, and they certainly run counter to everyday common sense.
The first is
superposition
.
All present computers are binary, based on the presence or absence of an electric current in the transistor. The current is either on or off, and that translates into the zeroes and ones from which all subsequent calculations, no matter how complicated, are derived. Even the fanciful future computers running wild inside scientists' heads are all the same. Binary.
Quantum computers are different because they work at the atomic level, where ordinary physical laws are out the window. Once "transistors" reach the size of a few atoms, they don't work like transistors any more. They're subject to quantum mechanics, and a lot of strange things start happening.
A quantum computer inhabits this Alice-in-Wonderland universe, and because it does, it can do wondrous things… at least theoretically.
Its primary constituent is called a "qubit," which is a single atom. (Photons – the equivalent of an atom when talking about light – can also be theoretically used, but that's even further off.)
Qubits are capable of superposition, the mind-bending ability of an atom to be in two separate states
simultaneously
. Using the language of transistors, an atom can be both on and off at the same time. We can't see this happening, of course; after all, what would it look like? We don't have the necessary sensory organs to perceive it. But we know such a thing exists because we can and do measure its effects.
By "state," the physicist means something too complicated to go into here. But we can simplify matters by saying that an atom can be either in an excited state or a ground (unexcited) state. A single atom in ground state becomes excited when it is hit by a photon and absorbs that photon's energy. Somewhat counterintutively, it emits a photon and de-excites when struck by a second photon. And so on, indefinitely.
Just as each transistor in your laptop is a logic gate, here we have the quantum gate. You hit the atom with a photon each time you want to change the state.
That change happens very fast, in about a nanosecond (10-9 seconds). Having a switch that changes every nanosecond is pretty sweet all by itself, but superposition allows you to compound the effect exponentially. And you know how exponential compounding drives numbers to fantastic levels very quickly.
Since a single atom can be in two states at once, as you add qubits to your array, your computing power doubles with each new one (i.e., becomes 2n, where n = number of qubits). Thus, with 10 classical computing bits, you can only do 101 calculations at once = 10; with 10 qubits, though, you could do 210, or 1,024 calculations. Build a computer with a mere 100 qubits, and you could do 100 billion billion billion.
And here's where it gets
really
weird.
In order fully to take advantage of this, you have to tap into the second core quantum principle,
entanglement
. First described by Einstein in the 1930s, entanglement occurs when two or more closely associated atoms are held in the same state of superposition at the same time. It turns out that when one entangled atom changes state, the other does, too, simultaneously. There is a predictable, measureable correlation, and it always happens.
The bizarre thing is that, once entangled, atoms stay that way, even when you move them far from their original location. A group in Switzerland has separated entangled particles by 60 kilometers, and the correlation still holds. Change one, the other changes, with zero latency. They can't be communicating via any known pathway, because that would involve transmission velocities in excess of the speed of light, which is believed to be impossible. This suggests that entangled atoms' properties lie outside even the rather ghostly normal boundaries of quantum physics.
Just because scientists are baffled by a particular phenomenon, however, doesn't mean they can't put it to practical use, as was the case with electricity in its earliest days. In this case, the initial dream is of a global quantum computer network. Imagine a thousand qubit clusters, scattered across the planet, all of them intimately connected through entanglement, all of them possessed of astronomical computing power. Now
that
would be a truly wired world. And if entanglement proves to hold across the vastness of space as well, we could have instantaneous communication with other planets in our solar system and, someday perhaps, the stars.
A dream is all it is, though. For now. As noted earlier, quantum computers drag a whole trailer full of troublesome problems behind them.
Containing a qubit is one of them. It's very difficult to isolate a single atom from the rest of the universe. But do it you must. Otherwise,
decoherence
occurs, whereby the atom reverts to its normal condition, which includes the spontaneous emission of absorbed energy. Unless spontaneous emission is ruled out, all measurements become meaningless. One stray photon, and you've got a quantum-computer crash, so to speak.
Right now, the best technique we have for maintaining one atom in superposition is to trap it in an optical cavity, which is a cage of mirrors placed very close together – on the order of 10 micrometers apart. Only a few labs in the world have the ability to construct a holding area like this, and it's very expensive to do.
As if that weren't a daunting enough task, this kind of atom trapping is very delicate. To carry out its experiment, the MPQ team had to cool the entire system to 5 megakelvin (five-thousandths of a degree above absolute zero), in order to minimize the chance that thermal fluctuations would kick the atom out. Obviously, that will have to change, if qubits are ever to make their way onto our desktops.
In the end, the MPQ scientists were able to pull it all off by isolating a pair of entangled rubidium atoms, then prodding one with a laser in order to send a photon across 60 meters of intervening fiber optic cable to stimulate the other, and vice versa. Even under their most ideal conditions, they succeeded only 0.2% of the time, owing to various inefficiencies and technical limitations. That level of performance would shame a baseball player or stock picker – but hey, it's a start.
An alternative – the one pursued by the team from Ames
et al.
– employed a 1 mm x 1 mm diamond. Two qubits within the crystal (dubbed a "double quantum bit processor") were defined as the spin of a nitrogen nucleus and the spin of an electron, and the impurities in the diamond were actually employed to isolate them. They were then used to perform a very simple calculation.
It worked – and at room temperature. The drawback, though, is that it involved two qubits in very close proximity. Figuring out how to get them to communicate with other qubits (creating the network needed to do real computing) is going to be a challenge.
Rudimentary as these two experiments are, they point a way to the future of computing. Problems will be solved and obstacles overcome… which raises some very interesting questions. Such as: If, as is theoretically possible, we can create the ultimate supercomputer – far more powerful than anything we could even dream of building today – what would we do with it? Might it be the harbinger of true artificial intelligence? Or even the power to simulate an entire universe or many universes?
Nobody knows. All we can do is build one, turn it on, and see what happens next. We may even discover, as a few big thinkers have postulated, that our own reality is merely part of one of these simulations.
(Doug Hornig's articles have proven to be immensely popular
Casey Daily Dispatch
offerings. A recent example focuses on the troubling
rise of surveillance by the US federal government
.)

Bits and Bytes
Can Matter and Antimatter Coexist? (Nanowerk)
That' s the question answered in the affirmative by the Majorana fermion, an elusive thing from the world of quantum physics that is both a particle and its own anti-particle. It has not yet been observed, but this recent research claims to have seen its effects. In keeping with this week's theme, this is exciting news because in theory a Majorana fermion-based quantum computer could be far more stable than other kinds.
A Computer for Everyone (Extreme Tech)
Getting a computer into the hands of all the world's children is a longtime goal of educational idealists. Though universal access is still far off, we're getting closer every day. The Raspberry Pi Foundation, a UK nonprofit, is offering a computer that is as bare bones and probably as cheap as it gets.
That's it. It has a 32-bit, 700-MHz processor, 256MB of RAM, two USB ports and an ethernet connection – about the equivalent of a mid-level smartphone of today or a desktop computer of 10 years ago. Yet it costs just $35. For those who can live with fewer bells and whistles, a model sans ethernet and with a single USB port is on the way and will be sold for $25. Wire up the planet.
Exploiting Deep Space (Gizmag)
The government may be getting out of space exploration, but private industry seems ready to step up and take over. A startup called Planetary Resources, Inc. has now put forth plans to begin commercially mining near-Earth asteroids (NEAs) within the decade. It may sound like sci-fi dreaming, but a lot of deep-pocketed investors are backing the project.
Kick-starting a Private Space Shuttle (Gizmag)
Speaking of space, Phoenix, Arizona-based STAR (Space Transport and Recovery) Systems is trying to get its Hermes shuttle off the ground. The Hermes is projected to take six paying customers on a suborbital flight to an altitude of 62 miles. What's novel about this venture is that developers are raising seed money by appealing for small donations via the website funding platform
Kickstarter
. They've already raised over $20,000 from 321 donors who have kicked in between $5 and $5,000.
Search Gold Speculator Articles
Similar Articles You May Enjoy
Currently Active Users Viewing This Thread: 1

(0 members and 1 guests)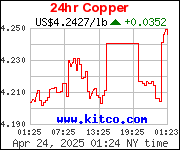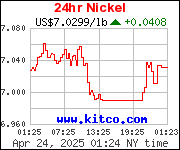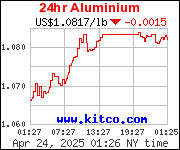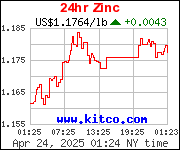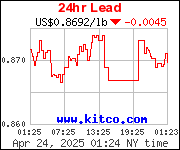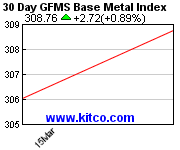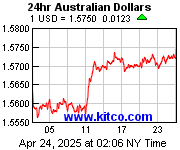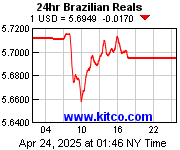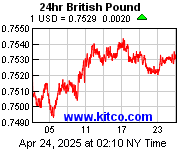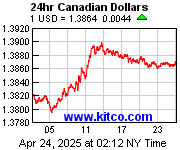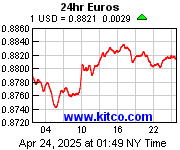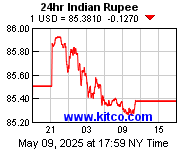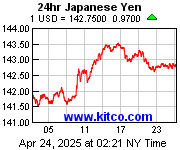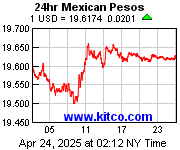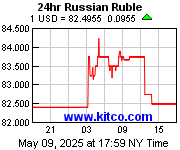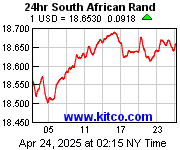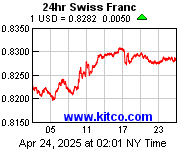 What do you think? Your comments are welcomed.
We appreciate all of your comments and feedback. You need to be registered in order to post comments. You can register here, or sign in. if you have a comment off topic you can post it in our forums section.