Explorers' League, Vol. V; No. 3 - Company Updates
Published: April 21, 2009
by GoldSpeculator
---
Explorers' League Dispatch, Vol. V; No. 3
IN THIS MONTH'S DISPATCH...
XL COMPANIES ON THE MOVE
Name the Explorer

But first, a word from our sponsor ¬


Vancouver-based Ventana Gold holds rights to 4,518 hectares of exploration property in north-eastern Columbia and is rapidly developing the high-grade La Bodega gold property. La Bodega is hosted within the same broad, northeast-trending fault zone as the adjoining 11.5 million-ounce Angostura gold deposit. Ventana acquired the property in 2006 and the first drill hole - which proved to be the discovery hole - encountered 106.5 metres grading 7.8 grams per tonne gold.

Since that time the company has drilled 105 holes totalling more than 25,000 metres covering a strike length of nearly 1.3 kilometres. The first 350 metres of the property comprises the La Bodega zone, where drill intercepts encountered to date include 80.9 metres of 8.6 grams per tonne, 51.6 metres of 7.9 grams per tonne and 12.8 metres of 34.6 grams per tonne. Two hundred metres to the southwest is the La Mascota zone, where drilling has returned 33.4 metres of 16.8 grams per tonne, 36.0 metres of 13.3 grams per tonne and 57.4 metres of 8.7 grams per tonne.

La Mascota covers a 725 metre strike length and remains open in all directions. An additional zone, Las Mercedes, is situated 400 metres to the south of the La Bodega zone. Initial scout drill holes at Las Mercedes have intercepted encouraging gold mineralization, and more drilling is warranted to define the extent and geometry of this mineralization. Ventana currently has three drill rigs on site testing the down-dip and along-strike extensions of the strong gold mineralization encountered to date. The company is well capitalized with $9.5 million in cash and no debt, and trades on the TSX under the symbol VEN.



XL COMPANIES ON THE MOVE

Mergers, joint ventures, new properties... XL-ers have been busy this spring, making moves to not only get through the current crisis but ones that position them to reap benefits for years to come. Here are the latest strategies some of our Explorers' League members have made...


Lukas Lundin and Jorge Patricio Jones

A Merger of Two XL-ers...

It's official: Canadian Gold Hunter (CGH.T) and Suramina Resources (SAX.T) are now one company. Shareholders from both companies approved the business combination – CGH by 99.5% and SAX by 99.99% – on April 15, making Suramina a wholly owned subsidiary of Canadian Gold Hunter. The merger combines Suramina's South American properties and Gold Hunter's North American assets under one roof. What does this mean going forward? As Lukas says, "This business combination is part of a larger strategy to build Canadian Gold Hunter into an international exploration vehicle." CGH's market cap will go from $19.1 million to $37.8 million, still far below where it stood just one year ago. And with a recent stock price of just $0.33, this is one exploration company whose stock could explode if it finds the goods.

Lukas Lundin

Korea Electric Buys into Denison Mines...

Denison Mines (DML.T; DNN) agreed to sell 20% of the company's uranium production to Korea Electric, a power company controlled by the government of South Korea. DML issued 58 million shares at $1.30 in exchange for the electric company getting a 19.9% stake. Although somewhat dilutive, it solidifies them as an ongoing producer since production dropped due to low uranium prices. At the same time, Lukas himself bought 15 million shares at $1.30, investing $19.5 million and raising his holdings to more than 5%. A $16 stock two years ago and $9 last year, shares can now be had for under $1.50, and this from a company with interests in two of the only four licensed and operating conventional uranium mills in North America.

A New Discovery!

Red Back Mining (RBI.T)just reported they discovered a new zone of mineralization at their Tasiast Gold Mine in Mauritania. The zone was previously considered barren and is outside the current resource. The structure lies over a strike length of 350 meters and a vertical depth up to 180 meters. The juicier intercepts hit from 3.15 to 5.74 grams per tonne over 12 to 22 meters. The zone is open in all directions and drilling is ongoing. What is that they say about luck...?

Robert Dickinson and Ronald W. Thiessen

Opening a Hedge Book?!

Yes, says Taseko Mines (TKO.T), to take advantage of the recent surge in copper prices. The company is taking the prudent step of opening a hedge book to lock in profits on 30 million pounds of copper, half its 2009 production. The hedges range from US$1.88 to $2.36 per pound; copper was $1.50 three months ago. Production levels at their Gibraltar mine in British Columbia are stable, making the decision to hedge an easy one. And if copper climbs above $2.36? The company will still have 30 million lbs of copper available to sell. Either way, Taseko is very profitable, with cash costs now at $1.15/pound, below the industry average. And production is expected to hit 120 million pounds of copper annually by the middle of 2009 after the expansion at Gibraltar is completed. TKO looks like the knockout its stock symbol implies for the upcoming commodities boom.

A $1 Million Gift, the First of Many...

Northern Dynasty Minerals (NDM.T; NAK) will dispense its first $1 million in grants this spring to 33 successful applicants. The "Pebble Fund" was established in February 2008 as a five-year, $5 million commitment to support community-led initiatives that enhance the health of Bristol Bay fisheries and contribute to a sustainable economic future in southwest Alaska. Administered by the non-profit Alaska Community Foundation, Pebble Fund grant criteria and awards were determined by an independent advisory board of citizens representing communities from throughout the Bristol Bay region. We can't help but wonder how much money the activist groups that fought the project have given to the local fishing community...

Catherine McLeod-Seltzer

Adding 3 Gold/Silver Exploration Targets...

Bear Creek Mining (BCM.V) acquired 100% interest in three new precious metal prospects in southern Peru. The properties include the 400-hectare Umayo prospect, an epithermal gold system; the 1,200-hectare Tassa prospect, an untested epithermal silver system; and an unnamed third prospect that's an epithermal low-sulfidation gold system. BCM expects "at least one" of these acquisitions will be drill ready this year. Meanwhile, the company just reported a strong scoping study on their Santa Ana deposit in southern Peru: the deposit will average 4.6 million ounces of silver per year over 11.8 years from a heap leach operation. And the payback is a measly 2.5 years.

Ross Beaty

A New Joint Venture...

Pan American Silver (PAA.T; PAAS) and Orko Silver (OK.V) agreed to develop Orko Silver's La Preciosa silver project in the state of Durango, Mexico. The indicated resource contains approximately 63 million ounces of silver and 94,000 ounces of gold (and if you include the inferred resource, 71.7 million ounces of silver and 97,000 ounces of gold). The Martha vein, the primary discovery, remains open at depth and along strike. Pan American will contribute 100% of the funds necessary to develop and construct an operating mine in exchange for a 55% interest in the joint venture. PAA already has eight operating silver mines in Mexico, Peru, Bolivia, and Argentina.

A Secret Stock Pick?

Lumina Copper plopped down about $6 million (4.3 million private placement units at $1.40) to buy more Ventana Gold (VEN.T),upping the company's holdings to 8.5% (12.2% fully diluted). While technically not an XL company, Ventana is an exploration company in Columbia and is currently drilling its La Bodega property, which lies adjacent to Greystar Resources' Angostura gold-silver deposit. Hmmm...

Robert Quartermain

Silver Standard Is Officially a Producer...

The company's (SSO.T; SSRI) massive Pirquitas Mine was inaugurated earlier this month by the President of the Republic of Argentina, Dra. Cristina Fernandez de Kirchner, along with Governor Walter Barrionuevo of Jujuy, Secretary of Mining Jorge Mayoral, and other federal and provincial dignitaries at a ceremony in San Salvador de Jujuy. Pirquitas is expected to produce six million ounces of silver this year and average 10 million ounces over its 14.5-year mine life (based on current reserves), making it the largest silver mine in Argentina and one of the largest primary silver mines in the world.

Duane Poliquin

Generative Model Madness...

Almaden Minerals (AMM.T; AAU) has granted an option to Antofagasta Minerals, where they can earn up to a 75% interest in the Tuligtic copper-gold project in Mexico. Almaden is one the shining examples of the generative model; the company now has a total of 28 projects with 100% interest, and two with a 40% interest. Of these, six are optioned to others and three are joint ventures. They also hold a 2% NSR royalty interest in 11 projects.


SPONSOR
Bloomberg estimates the total US deficit at $1 trillion. But our chief economist, Bud Conrad, estimates more like $3 trillion. Unfortunately for the US, Bud is typically right on. And that means that interest rates will have to go higher… much higher.
It is for that reason that all four editors of The Casey Report -- Doug Casey, Bud Conrad, Terry Coxon and David Galland -- are in agreement that positioning yourself to profit from rising interest rates should be the big money-making play for 2009 and beyond.
It 's not too late to jump on board… and it's easy to do so, with the no-risk, three-month trial being offered for The Casey Report.
Click here for details
…
NAME THE EXPLORER

Taking a major step with your company can be both exhilarating and scary, especially given the current climate for exploration. Here are a couple more moves XL-ers have made, along with their reactions... who is it?

"It was really quite an exciting thing because we were a fledgling gold company trying to establish ourselves in Nevada in those years, and we had an awful lot of interest in our company and also in the parent company. We were owned by Santa Fe Southern Pacific at that point, and during one visit by Dick Zitting (then president of the company) when he and I were standing on the rim of the pit as the pre-strip was underway - excavating through 400+ feet of barren material to reach the ore deposit - Dick looked at the hole and looked over at me and said "I sure hope you're right... because at this point we can't move the hole!" Name the Explorer

"To Doug's readers who are shareholders in the company, I'd like to say that we, as a management group (some of whom have worked together for over 20 years now) have been able to take the company from a few-million-dollar company to where it is worth over a billion and a half dollars today, consistently creating shareholder value along the way. And we, like all our shareholders, have bought our shares in the open market… or by exercise of stock options at market prices. We're in a very interesting transition time of going from an exploration company to a mining company. Yet at the same time, I want to continue to add additional value for the shareholders through exploration. I am committed to doing that for the foreseeable future. It all goes back to that idea Rick Rule, Jim Blanchard and, in fact, Doug Casey, had 12 to 13 years ago." Name the Explorer


Arnold Armstrong

Arnold "Arnie" Armstrong is a man whose reputation precedes him. He has been a market-mover in the resource sector since the 1960s. He orchestrated the rise of Pyramid Mines, which discovered the massive lead-zinc deposit at Pine Point in the Northwest Territories of Canada in 1965. Pyramid was so widely held that the discovery set off a major flood of investment into the entire resource sector, and started a claim-rush that had every piece of land from Pine Point down to the U.S. border staked.

Read more



Ross Beaty

Ross J. Beaty was once described as a "broken slot machine" for his remarkable consistency at making shareholders rich. In 1994, he founded Pan American Silver Corp. (PAA.T, PAAS.NASDAQ), one of the world's leading primary silver producers and currently serves as Chairman. In 2002, Mr. Beaty founded Lumina Copper Corp., a copper development company, and also serves as its Chairman.

Read more



Jorge Patricio Jones

Like many great stories, Jorge Patricio Jones' career in mining began with an unexpected turn of events. After studying water resources geology in his hometown of La Plata, Argentina, Jorge Patricio graduated to find the only job available was in hard rock mining in the gold and platinum fields of South Africa. He took the position, and his experiences with Union Corporation and Impala Platinum there gave him a case of mining fever. He's now been in the field for over 35 years.

Read more



Dr. Sergey V. Kurzin

Dr. Sergey V. Kurzin, a Russian-born nuclear power research engineer who moved to the United Kingdom in 1990, has played a key role in acquiring and developing several important mining assets in the former Soviet Union. These include Julietta, a high-grade gold deposit in Magadan, Russia, with Bema Gold; Kupol, a high-grade epithermal gold deposit in Chukotka, Russia, also with Bema Gold; and the Varvarinskoye copper and gold skarn deposit in Kazakhstan with European Minerals Corporation. He also played a key role in establishing UrAsia Energy, a uranium producer with mining operations in the Republic of Kazakhstan.


Read more



David Lowell

David Lowell may not be the last word on the world's largest copper deposits. But he's certainly the first.

In 1970, David co-authored a scientific report outlining the Lowell-Guilbert model of porphyry ore deposits – massive bodies of once-molten rock that host staggering amounts of copper, gold, silver and other metals. This groundbreaking bit of geological detective work revolutionized the way that exploration geologists search for porphyries. Thirty years later, these ideas are still compulsory learning for geology students.

Read more



Lukas Lundin

When Lukas Lundin was ten years old, his father – resource industry legend and X-Leaguer, Adolph Lundin – sat him and his brother down and asked, "Who's going to be the mining engineer and who's going to be the petroleum engineer?" Thus were planted the seeds of his long and storied career of developing oil, uranium, gold, copper and even iodine, in Africa, the Middle East, South America, Russia and Mongolia.

Read more



Adolf Lundin

Editors Note: Adolf Lundin passed from among us in September 2006:

Operating from his offices in Geneva, Switzerland, Adolf H. Lundin heads an internationally recognized group of natural resource companies with exploration and development projects worldwide. The twelve companies operated by the Lundin Group are actively engaged in the exploration for and development/production of oil and gas, gold, copper, cobalt, zinc, diamonds, uranium, iodine, sodium sulphate and potassium nitrate.

Read more



Catherine McLeod-Seltzer

Catherine McLeod-Seltzer, a recognized leader in the minerals industry, is the Chairman of Pacific Rim Mining, Bear Creek Mining, and Stornoway Diamonds.

After spending the early years of her career working in mining Corporate Finance, both in North America and internationally, Catherine went on to co-found Arequipa Resources in 1993 with renowned mine finder J. David Lowell. Three years later, having discovered the Pierina gold deposit in Peru, Arequipa was taken over by Barrick for $1.1 billion, one of the most lucrative mining industry buyouts in the last decade. In 2003, Catherine and David joined forces once again to form Peru Copper Inc. to acquire the Toromocho Copper deposit. Three years after taking Peru Copper public, it was acquired by Chinalco for $840 million.

Read more



Ron Netolitzky

His propensity for success in the face of the most daunting conditions became apparent almost immediately after his graduation from the Masters geology program at the University of Calgary in 1967. At that time, the mining industry was mired in one of its cyclical lows, and Ron came out of school to find that companies weren't exactly beating down his door with job offers.

Read more



Ron Parratt

A firm confidence in ultimate success is one of the attributes of any serially successful individual-in any field of business and especially in mineral exploration.

In his long career, Ron Parratt has led the discovery of three large deposits, and today he believes he can do it again.

Read more



Duane Poliquin

Over a period of forty-two years, Duane progressed from field work in isolated parts of Canada to project initiation and management, to investment analysis and decision making, to management of public companies and the discovery of several mines, resulting in profits for long-term shareholders and associates.

Read more



John Prochnau

John Prochnau's quiet demeanor belies the fact that he may be one of the most successful resource project finders alive today. How successful? During the 1990s, while managing Brancote Holdings, he assembled a global portfolio of more than fifty exploration to development stage mineral properties in the U.S., Canada, Ireland, Australia, South America and South Asia, all 100 percent financed by industry partners as part of a low-risk, commercial strategy, prior to the breakthrough Esquel gold discovery in Argentina.

Read more



Robert A. Quartermain

When Robert A. Quartermain joined Silver Standard as its president, in 1985, its market capitalization was only C$1.5 million. Today, the company's market cap is literally about a thousand times higher. Not a bad achievement for someone who came from a small town in New Brunswick and started his career with a summer job at the very bottom of his field. That was back in 1976, when Bob helped as an extra hand, cooking food, maintaining motors and boats, drafting, carrying and categorizing rock samples, and even digging latrines.

Read more



Simon Ridgway

Simon T. Ridgway is President and Director of Radius Gold, Inc. Unlike the heads of many junior exploration companies, Ridgway is not only known for making deals that profit his shareholders, but for actually getting out in the field with his team of prospectors and making grassroots discoveries.

Read more



Robert Dickinson & Ronald W. Thiessen

Robert Dickinson is the Chairman and co-founder of Hunter Dickinson Inc., a Canadian corporation, which since 1985 has grown to become one of the largest and most successful mine development groups in North America.

Read more



Roman Shklanka, PHD

Dr. Roman Shklanka may be the least-known of Vancouver's great explorers. This may be because he is soft-spoken and doesn't seem interested in self-promotion. Even when discussing his involvement in some of the world's greatest gold finds in recent history, his manner is calm and almost emotionless-he lets the facts speak for themselves. Who is Roman Shklanka?

Read more

__________________
By using this site you are agreeing to the terms of our
disclaimer
.
Search Gold Speculator Articles
Similar Articles You May Enjoy
| | | |
| --- | --- | --- |
| Article Title | Source | Last Comment Date |
| Explorers' League, Vol. V; No. 5 - Ron Thiessen | Explorers' League | June 23, 2009 |
| Explorers' League, Vol. IV; No. 2 - Ross Beaty | Explorers' League | March 25, 2009 |
| Explorers' League, Vol. IV; No. 3 - Ron Parrat | Explorers' League | March 25, 2009 |
| Explorers' League, Vol. V; No. 2 - Roman Shklanka | Explorers' League | February 05, 2009 |
| Explorers' League, Vol. IV; No. 10 - Sergey Kurzin | Explorers' League | December 05, 2008 |
Currently Active Users Viewing This Thread: 1

(0 members and 1 guests)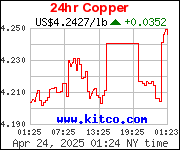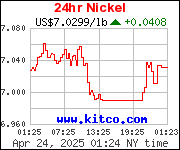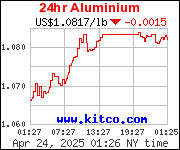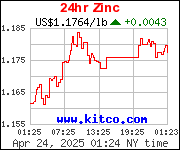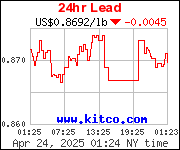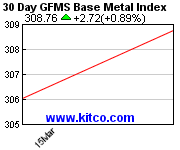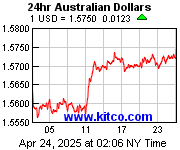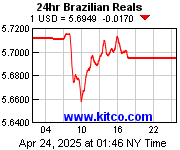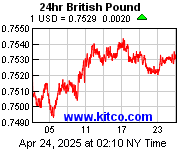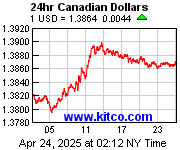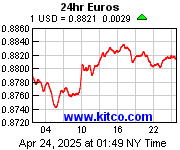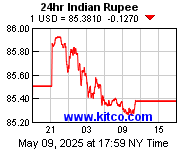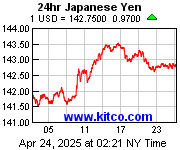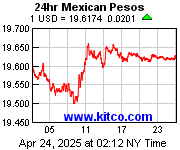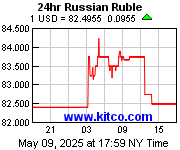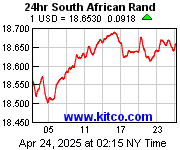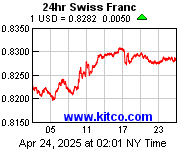 What do you think? Your comments are welcomed.
We appreciate all of your comments and feedback. You need to be registered in order to post comments. You can register here, or sign in. if you have a comment off topic you can post it in our forums section.