Battle for the Billion Dollar Sunshine Mine
Published: June 22, 2009
by GoldSpeculator
---
By James West
MidasLetter.com
Monday, June 22, 2009
SNS Silver (TSX.V:SNS) is a tiny junior Canadian company that could become a major silver miner, if a court in Idaho finds in its favor.
The dispute is centered around the historic Sunshine Silver Mine in Kellogg, Idaho – a mine replete with tales of disaster, vast fortunes and legal maneuvering. Since its discovery in 1884, the mine has produced at least 360 million troy ounces of silver, making it one of the richest silver deposits in the world.
And what is more to the point, there are still an estimated 230 million ounces of silver, and could be much more. At $10 per ounce of silver, that's over $2.3 Billion. With a 1000 tonne per day mill previously producing 5 to 12 million ounces a year while increasing the reserves this Historic Mine has the ability to change people's life's over night.Known on the Newyork stock exchange as a 500 million dollar market cap.
So for a tiny junior mining company like SNS Silver, gaining control over such a valuable asset would change the face of the company forever, transforming it almost overnight into a mid-tier silver producer with a vibrant financial future.
But the court proceeding now underway in Shoshone County, Idaho is trying to determine, among other things, just who exactly has the right to mine the vast and rich silver veins (the average grade is 22 ounces per tonne!) of the six thousand acre property?
The latest chapter in the life of the Sunshine Mine could be said to have begun in 2000 when Sunshine Metals and Refining suffered environmental issues with one of the projects in Nevada. Robert Mori, majority shareholder and CEO of American Reclamation Incorporated (ARI) gained control over the Sunshine Mine after his company provided land remediation services to solve the environmental issues to the tune of several million dollars, which Sunshine Metals and Refining couldn't repay.
Mori then leased the asset to Sterling Mining, who began rehabilitation of the mine and equipment in preparation for the restart of production, which occurred in December 2007. In May 2008, a group of dissident shareholders of Sterling seized control and installed Roger Van Voorhees as president. That began a series of bad decisions and poor management that led to the closing of the mine in 2008 and the descent into bankruptcy of Sterling Mining.
During this downward spiral, Minco Silver CEO Ken Cai stepped in and offered Sterling $5 million as part of a planned business combination that eventually failed. Sterling had contractually pledged the Sunshine Mine lease as security for the loan. According to Sunshine Precious Metals Inc. (SPMI, the entity controlled by Mori that owns the majority interest of the Sunshine Mine), that was a violation of the lease agreement between Sterling and SPMI, and so Minco has no right to the mine.
Minco, in the meantime, approached Bob Mori and suggested in a telephone conversation that they work together to solve the bankruptcy issue without the hindrance of lawyers, a move by Ken Cai that turned out to be a ploy to put Mori at ease while Minco was preparing court documents suing Mori and SPMI.
During a phone interview last week, Bob Mori said,
"They (Minco Silver) lied to me. While he was negotiating with me to avoid litigation jointly, he was the whole time preparing to sue me. I'll fight this thing all the way to the Supreme Court to ensure that Ken Cai and Minco never get their hands on the Sunshine Mine. Its SNS Mining whose going to operate that mine, even if I have to help finance them myself."
Now it appears that Cai and Minco are assisting Sterling in the bankruptcy process to gain control of the lease through Sterling. A judge on May 20 this year awarded Sterling Mining the right to assume and cure the Sunshine Lease and reacquire the Sunshine Mine, and Minco was granted the right to provide Sterling with up the US$1 million to help cure the lease.
Minco has now positioned itself as Sterling's white knight, stating in a press release June 1
st
, "[Minco Silver] is pleased that the US Bankruptcy Court (the "Court") has taken the first necessary step to protect Sterling's creditor and shareholder value from the loss of substantially all of Sterling's assets by finding that the Lease to the Sunshine Mine was not terminated and can be assumed and cured by Sterling."
Allegations are flying from all sides now, and while the fate of the Sunshine Mine remains a matter before the courts of the State of Idaho, it is clear that Mori is determined to thwart Minco and Sterling at all costs from regaining control of the mine.
According to Mori, "I'll spend years and millions of dollars in court before I let Minco have this mine. I've got the time and the money to do it, and will not be swayed from my determination to get SNS Silver to operate the Sunshine Mine and get the people of Big Creek , Idaho back to work."
SNS Silver's share price has declined by 93% from its high of $2.20, and now trades in the $0.14 range. And that may be an opportunity investors can capitalize on. When Sterling acuired the Sunshine Mine its shares went from 8 cents to $14 in a just a few months.
SNS's only claim to mining fame is not the Sunshine Mine. The reason Bob Mori wants SNS Silver to mine the Sunshine Mine is because it is the owner of the Crescent Mine right next door which to date has produced 25 million ounces at an average grade of 27.3 opt. Even newsletter writer Bob Moriarty of
3 2 1 g o l d ... Welcome!
pointed out the wisdom of SNS using the Sunshine Mine's equipment to mill ore from the Crescent Mine.
"I said to them at the time it made a lot more sense to combine their potential mine with the mill leased by Sterling," he said in an article published on May 26, 2009.
Moriarty has since become a staunch supporter of Minco and Sterling's position as rightful holders of the Sunshine Mine lease.
SNS Silver's Crescent Mine
Last week, SNS Silver announced that they were nearing production on the Crescent Mine, which is adjacent to the Sunshine Mine lease, and shares much of the same geology. Over 100 drill holes have been completed representing over 100,000 feet of core, the data from which supported the release of a N.I. 43-101 technical report that recommends commencement of pre-feasibility report to mine the 10 million ounces of total inferred and indicated resources.
Continuing exploration during mine development would likely add to the resource continuously, since the nature of the geology and recent exploration work indicates the presence of veins and lenses of mineralization similar in nature to the Sunshine Mine.
The veins mined in the district are known for being remarkably continuous and persistent along strike and at depth, including those at Sunshine. Some of the veins discovered and mined by the Blake Brothers in the late 1800s and early 1900s were exposed at surface, however most other silver mines and deposits in the district have little or no indication of mineralization at surface.
While the Sunshine Mine saga wends its way through the court system, SNS will continue to develop resources at the Crescent Mine as well as completing a scoping study in order to be in production within the year, and continues to work with Premium Exploration Inc (TSX.V:PEM) to finalize a definitive agrrement to jointly develop and explore two Central Idaho Gold Projects, Buffalo Gulch and Friday/Petsite, in which it is earning a 50% interest.
If the courts find in favour of Mori and SNS, the shares of SNS are likely to take off in a northerly direction immediately. At $0.14 a share, and given the no better than 50-50 odds of the outcome of the trial, an investment in SNS, though fraught with risk, could turn out to be one of the better investments of the year. The downside at this level is mitigated to some degree by the progress and value of the Crescent Mine.
DISCLOSURE: No shares in any company herein mentioned are held by the author or any affiliates.
__________________
By using this site you are agreeing to the terms of our
disclaimer
.
Search Gold Speculator Articles
Similar Articles You May Enjoy
Currently Active Users Viewing This Thread: 1

(0 members and 1 guests)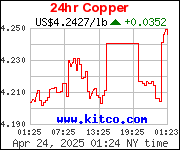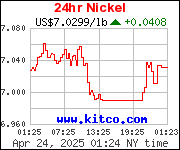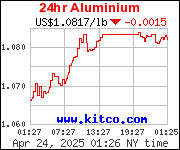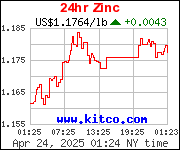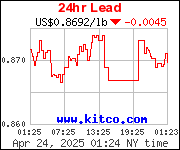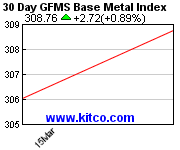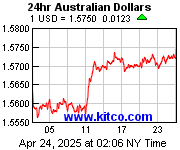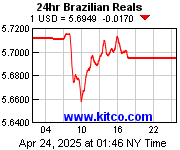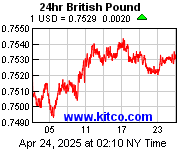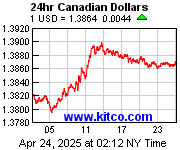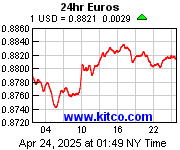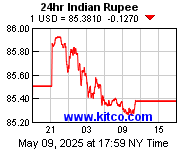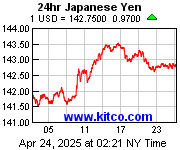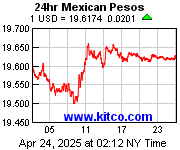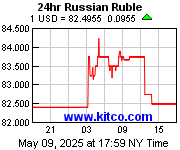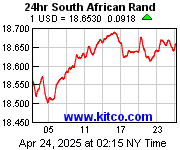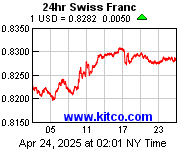 What do you think? Your comments are welcomed.
We appreciate all of your comments and feedback. You need to be registered in order to post comments. You can register here, or sign in. if you have a comment off topic you can post it in our forums section.